"Your body is your temple lets decorate the walls!"

Let us introduce Ourselves we are Tina, Coco, Erick and Daniel and we are the Artists and staff at Inkternal Body Art!!

Our Studio is Located at:

10772 FM 1960 West Houston, TX. 77070 on the corner of Jones Rd. and 1960.

You can reach us at (832) 604-6555 .

Shop Hours: MON-FRI : 12PM- 1AM SAT- SUN : 12 PM- 3 AM

You can also contact us at our e-mail address: inkternalbodyart@gmail.com or tinadeleon530@gmail.com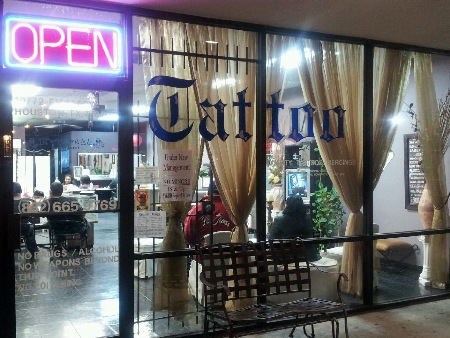 INKTERNAL BODY ART TATTOOS AND PIERCINGS!!!

We are a fresh shop with a friendly atmosphere. With our experienced and professional artists willingness to accommodate the many different style demands. No tattoo is too small or too big all of Our Artists are skilled in any style your looking for. Specializing In Color, Black and grey work, portraits, lettering and of course Cover Ups!! We are very proud to serve you in a friendly and completely sterile working environment! So if you have your design ready to go or need a totally custom work of art, Or just need a new body piercing Bling, The Inkternal Body Art artists are ready to take the challenge and give you a beautiful tattoo or piercing at an affordable price! Which our regular customers particularly value and that keeps them coming back for more!!!

18 and up with ID!!

Walk Ins Welcome!

Se Habla Espanol!!